Have you ever noticed how the exterior of so many homes and businesses look so similar? It doesn't have to be that way. (And if you're breathing a sigh of relief right now, you're someone we want to talk to!)
Landscape consulting
We do our best to bring elements to your design that you feel are special or are inspired by -- even if it's a little touch. Even if you choose to start with a smaller project, it can be the start of a bigger dream you build on later on.
For example, we could start with the selection of just the right tree, or a beautiful boulder. That tree could someday shade a fabulous outdoor kitchen, and that single boulder could set the rocky theme for a future dry creek bed or water feature.
Ready to start dreaming on larger scale? Let Serenity Creek get your project started for you right away.
Read on to find out how our design and development process brings your plan to life.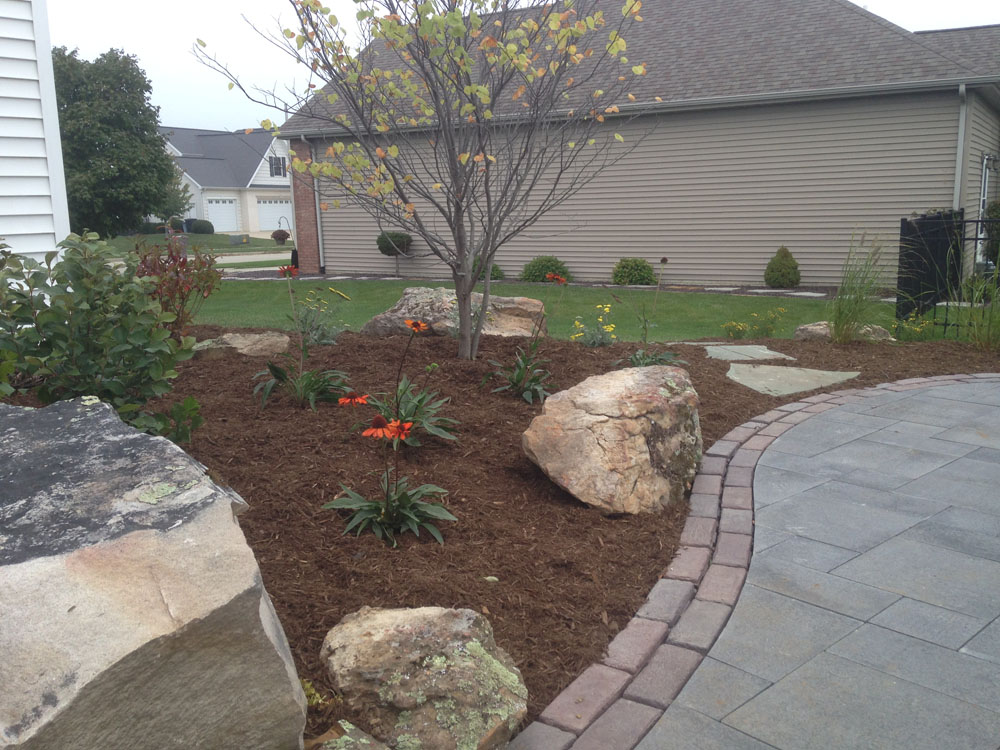 Development Strategy
Initial
We start every job by making sure we have a complete understanding of your landscaping goals, time frame and budget. We sit down with you to discuss how you want your property to look, and we explore functional considerations to ensure your landscaping fits your property and lifestyle. Detailed property measurements and site analysis will be employed to assure proper planning of your project.
Master
Based on your input, Serenity Creek will use our knowledge and experience to create a customized design to help meet your landscape needs and maximize your budget. Our designs are drawn to scale using a specialized computer program, giving you the opportunity to visualize your new landscaping. Once the design is complete, we present a proposal that includes costs and work schedules. Projects can be completed in phases to help work within your budget.
Presentation
After we prepare your design and proposal, we will contact you to schedule a second meeting. At this meeting, we will review the design and proposal, answer any questions and schedule a time to begin your landscaping project.
Landscape Project Work
Your designer will be involved from start to finish with your project. We pride ourselves on selecting great crews that we carefully supervise. Our customers often tell us they are surprised that, unlike many contractors, we show up and finish on time!
Serenity Creek is a certified installer on many of our products. This provides you with extra peace of mind. We often send our installers to educational seminars to keep them current with the latest installation techniques and practices.
We get compliments on how we maintain a safe, clean work environment. We sweep and clean up the site after every workday and at the end of the project. We understand that you want to maintain your normal lifestyle. That's why we do our best to perform our work with minimal disruption.
Follow Up
After completion of your job, Serenity Creek follows up with you to ensure you are satisfied with your new landscape. We will also walk you through all the care and maintenance associated with your project. Once you're a Serenity Creek customer, you're always a friend. We're always just a phone call or email away if you have questions.
"My neighbor texted me and said 'I see you are getting some work done and I wanted to let you know those guys really work and no one is standing around.' I can't believe you showed up when you said you would!"

- Ralene L.